B-Pay - payment of bills at ATM already with credit cards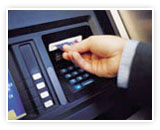 The service B-Pay, developed by company Datamax Ltd and BORICA Ltd, gives the possibility to pay bills and pay-in amounts in advance from ATM for the benefit of a great number of commercial organizations, municipalities, tax offices and customs agencies.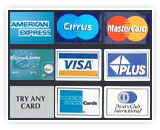 The advantages of the service compared with the payment scheme used until now, are you can use not only national debit cards, but also international debit and credit cards – VISA, Visa Electron, MasterCard, Maestro, issued by bulgarian banks, included in the system of B-Pay. 100 000 merchants can be included in the system.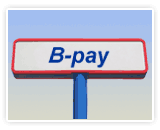 After the introduction of the new service, the possibility each commercial or public organization with a considerable payment volume in the country to receive payments with all types of bank cards through ATM is practically ensured.
List of the registered in B-Pay Merchants and payment codes and the corresponding payment codes

The procedure of payment with the service is considerably simplified and the customer needs to know the code for B-Pay of the trader, for the benefit of whom he wants to order payment.
From the main menu of the ATM select consecutively: Other services > B-Pay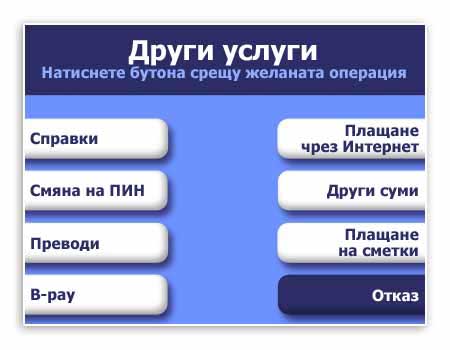 A screen is displayed, at which the customer enters the B-Pay code of the trader. This code can be received from the corresponding organization or at the telephone numbers shown at the ATM screen.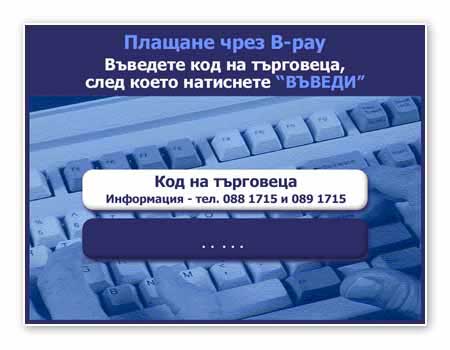 At the following screen is demanded entering of additional information, with which the trader identifies the customer in his information system,for example subscriber number, Personal ID number, contract number, personal code and so on.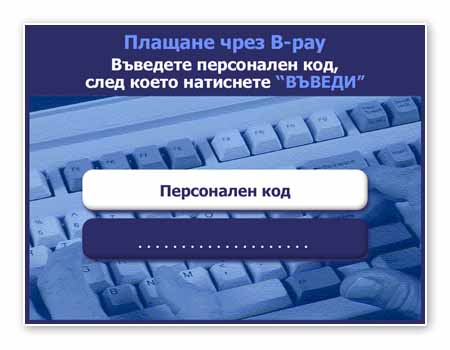 After the customer opens the required additional data, at the screen is displayed information containing the trader name, short description of the payment, the amount, the amount due and the available funds on the customer account before the payment. At this screen is also confirmed the payment from the part of the customer, by the entering of PIN code of the card.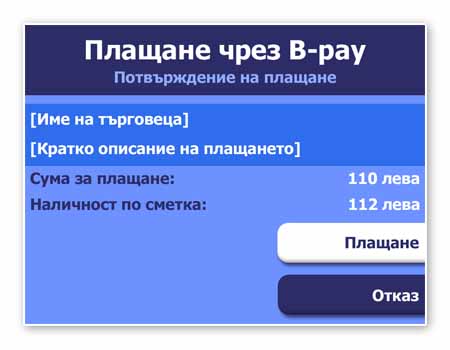 Depending on the result of the payment, Datamax Ltd sends information to the financial system of the trader - respectively for successful or unsuccessful transaction, that is reflected on the customer account.